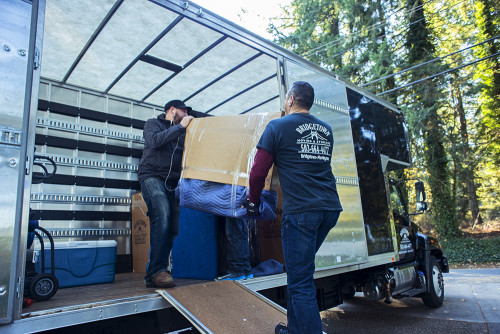 Bridgetown professionals who can assist customers with packing, loading and moving their valuables. For those who chose to take the task on themselves, we suggest that customers wait to pack breakables as it's common for people to over pack or incorrectly organize these items. This can cause them to crack, chip or even shatter. No one wants to unpack their boxes and see broken pieces.
Tips for Packing Your Breakables
In the event you decide to pack your breakables yourself, be sure you have already packed the majority of the other items in your house. When you start to box up your breakables, expect to take more time doing so than you did on the other items in your home. Plan accordingly for this so that you don't wait last minute and run out of time before the moving day. Please, do not try to rush through packing these fragile items; the extra time it takes to properly secure them is necessary to ensure their safety.
Easily breakable items should be carefully wrapped in unprinted newspaper before being placed into a box. The safest way to place these fragile, wrapped items is in a box whose bottom and sides have been lined with bubble wrap or another form of cushioning. For items of significant value, whether monetarily or sentimentally, it is recommended to use bubble wrap. Make sure not to place too many items in each box, it is better to use smaller boxes to lessen the chance of items hitting each other.
Those are just a few tips to consider when packing your breakables. If you do choose to do it yourself, and encounter any issues, please feel free to contact us.
Remember, that these tips only reduce the risk of damage to your breakables. Your best bet is to hire a professional who is trained in packing breakable or otherwise fragile items.