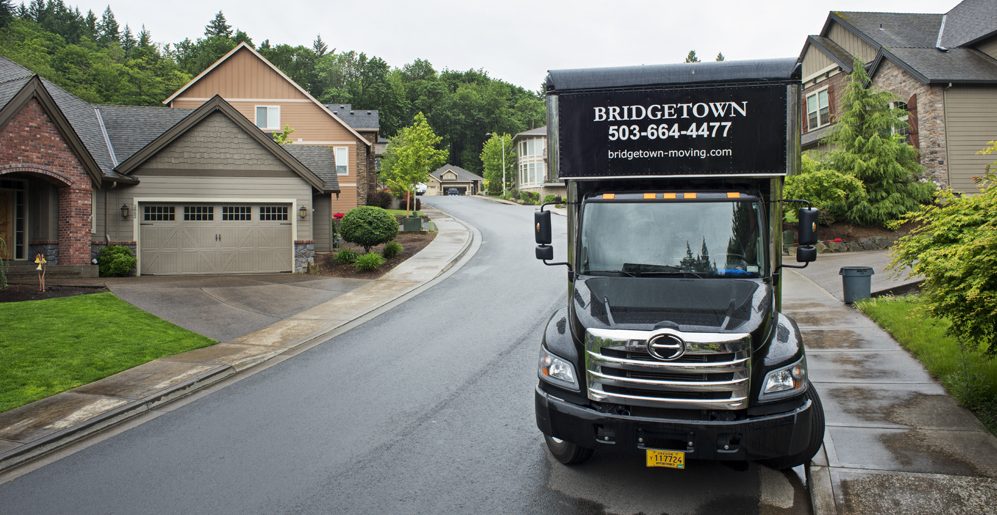 As we begin a new year, one thing we like to look back on are the experiences we've had with our customers. At Bridgetown, we're not satisfied unless you are, and we're most happy when our customers have great things to say about us!
Here are a few recent customer experiences in 2017:
"These guys are great! I used Bridgetown Moving to move back to the Beaverton area from Gresham and didn't want to hassle with moving the big items as I was limited on time and received short notice that we were accepted.  Bridgetown had the best rates and were more than willing to take the job even with short notice.

On moving day they were right on time and courteous.  We walked around the house and I pointed out what goes and they got to work.  Wow they are fast! They packaged everything up and made sure it was all protected and wouldn't get any damage.  

When we arrived at the new place, they were fast and put everything where we asked them to do.  We made our payment and they handed over a welcome gift which was an awesome touch!

Definitely going to use this company again!  Highly Suggest"

–Doug K, Hillsboro, OR, Yelp, 10/31/2017
5/5 stars
"From making the phone call to the move being complete, this was a great service. I had two movers and both gentlemen were friendly, time efficient, and handled my belongings with care. They even gave me a coffee mug and coffee as a house warming gift which I did not expect and appreciated. I highly recommend for all your moving needs."

–Nicole T., Southeast Portland, OR, Yelp, 12/25/2017
5/5 stars

"From start to finish, everything about working with Bridgetown Moving & Storage was easy and honest. Their estimates were accurate and the prices fair. The movers were on time and courteous and fast and took good care of my things and their surroundings.

They provided storage-in-transit for a two part move at a rate which was reasonable – in fact it was about 25% of the storage quote from one of their competitors, who suggested I "just get a self-storage unit" and book them for two moves when I balked at the price of storage-in-transit. I was delighted when Bridgetown quoted me a price that actually made sense, and that they were willing to pro-rate their monthly storage rate by the day.

They were even easy to work with when I needed a few extra days to settle my shockingly affordable final bill.

Five stars. I will gladly move with Bridgetown again."

–Adam W., Portland, OR, Yelp, 10/25/2017
5/5 stars
"That was one of the very best moving companies I have ever hired! Exceptional job….great crew, happy, friendly and so efficient! And totally careful and responsible! I have quite a few large and very old antique pieces and I couldn't have been happier with the care they took in moving them! Thanks Bridgetown….YOU ROCK!!"

–Lynn H.H., Portland, OR, Facebook, 10/6/2017
5/5 stars
"We have now used Bridgetown Moving three times — all perfect moves!!  I cannot say enough nice things about this company.  They show up on time, work extremely hard and efficiently.  I had a last minute change in the amount of items I was going to move and they graciously accommodated by request to assist in packing and schedule a full day for the crew.  

If I move again (which I hope never to do) I would not hesitate to use this company."

–Mari M., Southwest Portland, OR, Yelp, 9/20/2017
5/5 stars
Thanks to all our customers this past year! We hope you have a fantastic 2018, and we look forward to working with you for your packing, moving, cleaning, and storage needs!
Contact us for a free custom estimate
or call (503) 664-4477