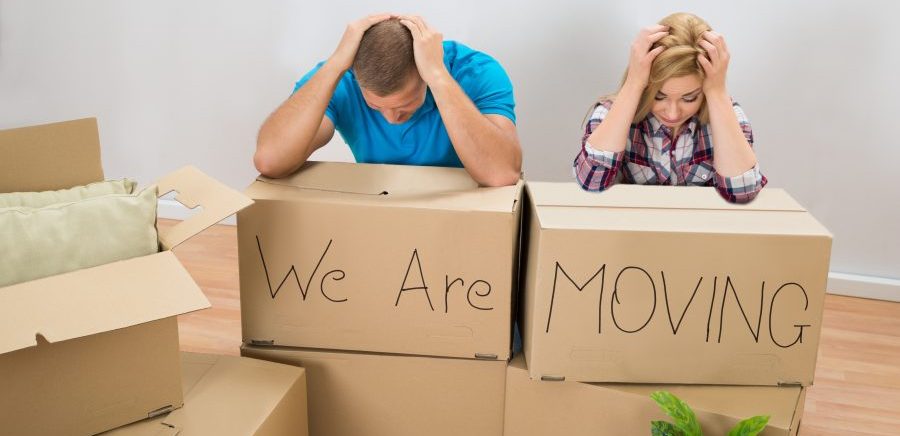 It's that time again.. an event most of us feel anxiety about and maybe even dread: moving house. Whether it's for reasons beyond your control or chosen by you, the experience of moving is considered one of the top most stressful. Moving is a big break in our normal routine, which can be hard to navigate. Thankfully there are ways our experts here at Bridgetown Moving and Storage recommend to create an easier transition. Listed below are a few essential tips that will undoubtedly help you come out the other side with less stress and more ease.

Give yourself enough time to pack and organize before moving day arrives.
Having enough time will allow you to better prepare and will lessen the overwhelming nature of moving. Packing your things more gradually gives you the chance to organize and keep track of where everything is, making it much easier when it's time to unpack at the new location. It's also an opportunity to take inventory of what you're wanting to keep and what you are ready to let go of. Editing your stuff before packing and then labeling your boxes will create more clarity and less stuff to move!

Gather enough supplies that you will need ahead of time. Here are some basics to consider:
Enough moving boxes, including having the right sizes for what you are packing

Packing tape

Markers for labeling

Heavy duty plastic bags (these are great for clothes and soft items)

Small plastic baggies for little items (helps with organization)

Packing material (newspaper, towels, even socks) for safely packing fragile items.
One important tip: Stay well hydrated and nourished. Sometimes in the flurry of a move, we forget to slow down and take care of ourselves. Remember to take breaks to tend to your body and mind. Listen to your favorite music. This will help greatly with diffusing any stress that arises.
Finally… Make sure to secure help and support so you aren't feeling overburdened on moving day.
Hiring movers can be a tremendous relief. That physical and emotional support is invaluable. You can even get help with packing and cleaning.
We can help with these services and more. Contact us here at Bridgetown Moving and Storage to schedule an estimate and get details!