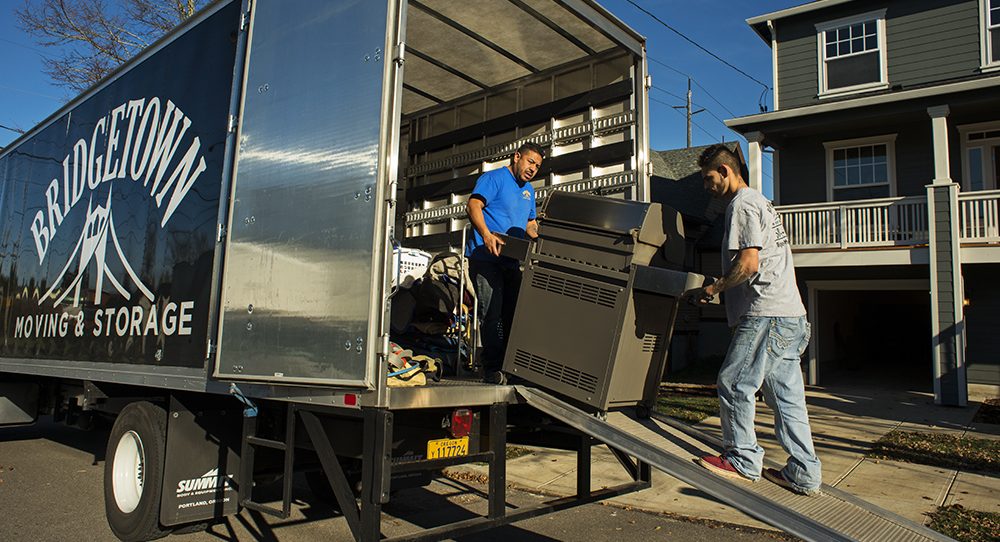 When you are working with professional movers such as here at Bridgetown Moving & Storage, every minute counts to get your house moved in time and the budget you set. Here are some tips to make sure your professional moving experience goes smoothly.
1) Be Packed and Ready
The best way to accomplish this is to finish packing before moving day. Coordinate items by room and have boxes and items marked with where they go at the new location. Have everything ready when the team rolls up so you don't slow the moving process by packing or slow your packing when you need to give directions.

2) Prep Your Furniture
Your furniture pieces are often heavy and sometimes tricky to carry in the best of situations. We'll do our best to be quick and careful, but you can make it easier by removing all items from the furniture, tape up drawers, doors, and other items that might move while in transit, disassemble any pieces that are too large to fit through doors or around corners, and cover corners, edges, and mirrors to help keep them and your space from getting damaged.

3) Work Out the Details
Before we show up, know where your movers can park the truck, have any permits needed, or time restrictions. Please notify and be in harmony with any neighbors, property owners, or HOAs whom you might impact during the move.
4) Last In, First Out
Which items will you need first at your new house? Let us know before the move and we can make sure we pack them last so they will be first out on our trucks. You can get a jump on new home setup, or at least know where your most important stuff is located.
5) Keep Critical Items With You
In spite of your best preparations, there are inevitably items that become misplaced. Set aside your most critical items and pack them in your car or otherwise keep them close by. This might include laptops or other small electronics and their charging cables, important paperwork, cleaning supplies, paper plates and silverware, or a quantity of pet food. Even with local moves, it's a good idea to pack a suitcase filled with a week's worth of clothing and supplies.
We hope these tips help you through your next move. If you have other questions or want to get a rate quote for your in-town or across-country move, contact us at Bridgetown Moving & Storage. We also offer office moves, storage, and cleaning services!