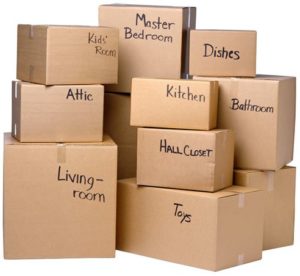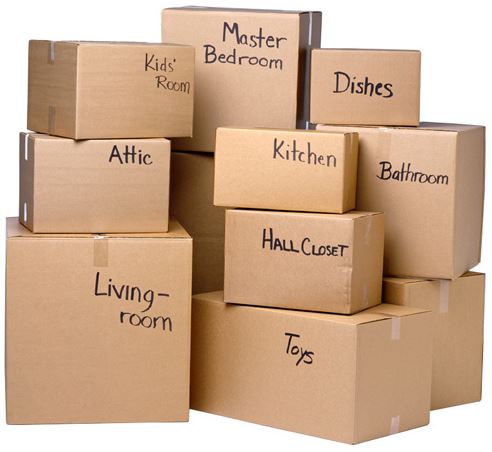 (updated February 2020)
Sustainable Moving Practices
We love serving the Portland Metro area and working with all of the passionate community members our city is lucky to have. Being such an eco-friendly city, we hear many customers voice concerns about the environmental impact and cost of their moving supplies. People often comment that they feel rather wasteful to use these supplies just once and inquire how they can pay it forward to someone else. Throughout our years of service, we have assembled some great resources. Check below for information on recycling, reusing, and sharing moving boxes and other packing supplies.
Bridgetown Moving brings 5 large, reusable wardrobe boxes for use to every move. It's a great way for our customers to save on boxes for clothes and other light bits and pieces you may not have packed on move day. We use heavy duty moving blankets during your move at no additional cost to keep your furniture safe and dry, reducing the need for plastic.
Head to the Web for reusable freebies. Craigslist is an old standby for getting in contact with members of your community. Many customers go this route and are able to find good used boxes for their moves. If you don't find what you are looking for there, try some other sites.
NextDoor is a free social network that focuses on connecting people with others in their neighborhood or check to see if there's a Buy Nothing group for your area on Facebook. One of your neighbors may have some used boxes or other packing supplies you can pick up and post your own when you're done to a neighbor in your new hood!
Another great resource is your local freecycle community. Most metropolitan areas have one and the Portland branch is very active. You can find many community members giving away free boxes and other moving supplies they no longer need. Rooster is another great resource where you can make direct requests that all the community members will see. Make sure to pay it forward with your boxes afterwards by listing your supplies!
Rent, borrow, or buy reusable plastic bins or boxes.  Since they are sturdy and more leak proof than cardboard, they can used again and again. They come in handy for any long term storage too. You can find them at most home goods or office supply stores. Your friends and family may have some that you can borrow as well. You can try companies that rent out reusable crates as well, like Rent A Green Box which is easy to use. They'll deliver your boxes, you pack and move, then reschedule for a pick up.
Recycle your packing supplies after your move to reduce waste. Although Bridgetown Moving is unable to buy back your used boxes, all of the boxes we use for packing are 100% recyclable. If you have too many boxes for curbside pickup there are other options.
Give your nearest local small business postal store a call. Oftentimes they'll welcome your clean packing peanuts, air pockets, bubble wrap, and other supplies they can use to ship someone's box out.
The Portland Metro Recycling Site has a handy directory where you can search for the perfect place to recycle. Check out their site for recyclers of all kinds of materials.
Agilyx is located in Tigard that will take and recycle all types of all forms of polystyrene type of plastics for free. This includes styrofoam coffee cups, block packaging, meat trays and to-go containers, CD cases, wine-tasting cups, coffee creamer shells, and more. If it says #6 or PS on it then you can drop it off for recycling.
These are just some of the great resources that Portland metro offers. If you know of any more, please let us know. We will make sure to share them and keep Portland green!