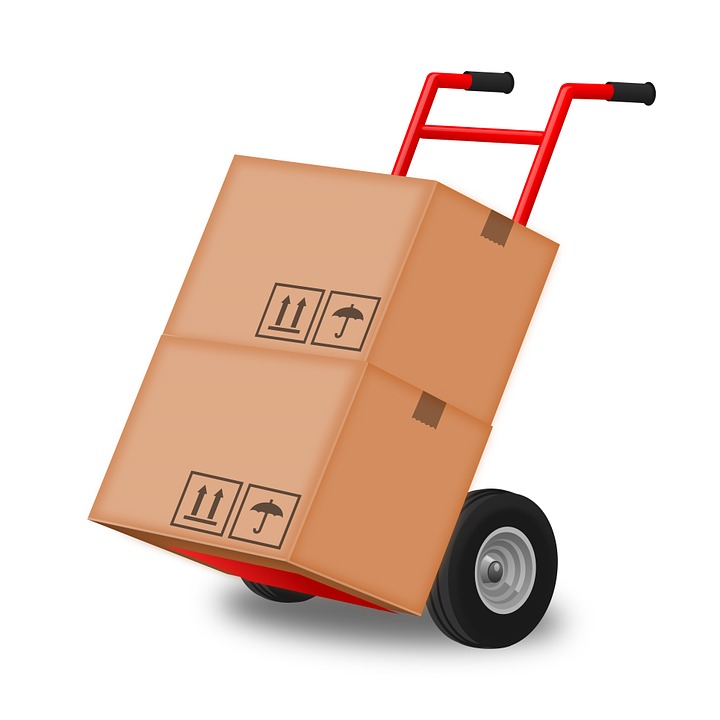 Unpacking Hacks for Your Next Move
The team at Bridgetown is dedicated to making moving easy for residents of Portland and the surrounding area. Let our movers take care of all the heavy lifting so you can sit back and relax. Check out some of our reviews to see how simple we make moving. We are always looking for ways to make the process as painless as possible for our customers so we rounded up some helpful hacks that will make unpacking and setting up a breeze. Try some of these out during your next move!
Pack an Overnight Bag with all of your essential day to day items before you start boxing up the rest. That way you will feel comfortable during the first night and morning at your new place.
Defrost your freezer the day before the move so that it is dry and ready to go on move day. Unplug it overnight, if your model doesn't include a defrost option it may take longer. Be sure to place some towels down to catch dripping water then wipe it down before the move. Moving with dripping freezer water can damage your upholstery and cause the bottoms of cardboard boxes to weaken and break when being unloaded. 
Hanging Clothes don't need to taken down and folded up. Instead, keep them on the hangers and put a large garbage bag around them, making sure to tie it tightly around the top. Your Bridgetown movers will also have 5 free wardrobe boxes that you can use during the move. Shoes and other closet items can be put on the bottom so unpacking your closet will be quick and easy!
Label all your boxes. There are a few different ways to do this that will make the unloading process much easier. If you have time, you can number each box and keep a basic list of the items inside. Later on, if you are looking for just one item, you don't have to unpack every box to find it.
You may also spring for different colored duct tapes and color code by room. Then the movers will be able to easily place each box in the corresponding room. Simply labeling the boxes with a marker will work as well. Make sure to label a few sides and the top so you can easily see where they should go, even if they're stacked or placed next to each other. Don't forget to label "Fragile" on the boxes that need it so the movers know how to stack it in the truck and to treat it with extra care.
Cords can become a tangled mess during the move process. To make setup at the new place easier, take a photo of the cord configuration before you start unplugging. Save your toilet paper rolls and then roll the cords up, place them inside, and tape them securely in. Then you can easily label the cardboard and know exactly which electronic each cord belongs to.
Consider hiring a sitter or family friend to watch over your little ones and pets during the move and when you are unpacking fragile or dangerous items. Move day will go by faster and smoother if the movers don't have to watch their step for scurrying feet and playthings. You'll be less stressed if you only have your boxes to worry about. 
Do a walk-through before the moving crew leaves your old home. Check the closets, garage, and other out of the way areas to make sure nothing was left behind. Screws may also have fallen from furniture during the walk from the house to the truck, so check all of the pathways as well. Missing little pieces can make unpacking and setting up more stressful than it needs to be.
Use a Checklist to ensure you don't miss anything. Moving can be daunting and you don't want to forget any details. We've even created a checklist of common moving tasks starting from a month before to post-move.
---
If you follow these steps, you won't be stressing after move-in. If you have any questions or still need to get on the schedule, then give us a call at 503-664-4477. We are here to help!