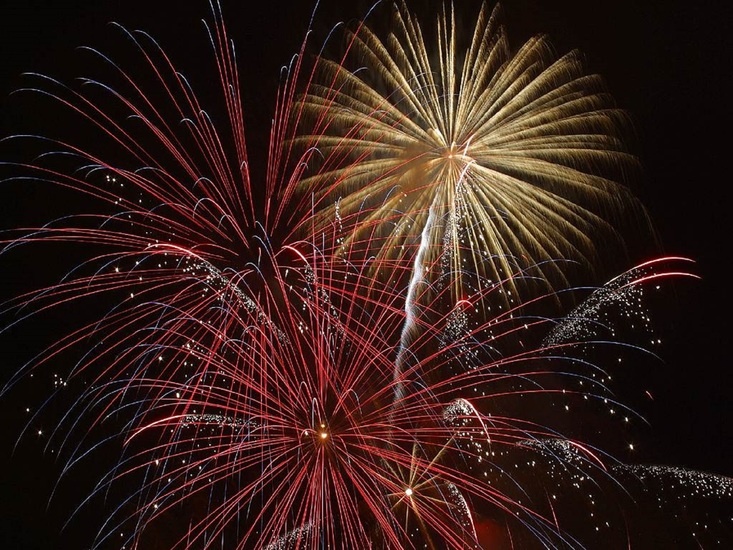 Bridgetown Moving & Storage is proud to complete another year of providing reliable moving services to our customers in and around Portland. The past year has been a blast as we have met more members of our community and participated in events around the area. We begin 2016 excited to continue our tradition of excellence in moving and hope you think of us for your upcoming move. Join us in celebrating 2015  at some of these great family friendly New Year's Eve activities in Portland and the surrounding area.   
Tri-Met
Keep your New Year's celebrations safe by taking advantage of Tri Met's free fares from 8pm onwards on the 31st. Many regular routes run later than usual as well so there's no need to leave the party early. Learn more at their website.
Portland
This annual tradition is perfect for those who want to celebrate another year of being active, healthy, and involved in their community. Starting at the stroke of midnight, participants have the option of running a 10k or completing a 5k at their own pace. The race stretches along the glistening downtown waterfront and travels over two beautiful bridges. Start and finish the race at the striking World Trade Center, where music, drinks, and other holiday activities continue all night long. Registration is still available the day of the race, so don't worry about being too late.
If you're lucky enough to have New Year's Day off, join the community in a hike. Oregon State Parks waive the normal parking fees on this day only while experienced volunteers lead hikes. Many of the participating parks are located in or around Portland so there's no need for a long drive. If being active is something you are interested in for 2016, this is a great way to start!
Where: between SE Stark St. and SE Belmont St. and one block east of SE 39th in Portland, OR
Christmas may have been last week but Peacock Lane is still shining bright on its last night, New Year's Eve. If you haven't stopped by yet, make sure to go see the spectacular light shows and beautiful nativity scenes with friends and family, because it's a one of a kind show!
See site for more details.
Beaverton
Where: Beaverton Swim Center
Start your New Year's Resolution right away by leaving the traditional parties behind this year. Instead head over to the Beaverton Swim Center for an active night of swimming. The center holds special hours between 11:30 pm to 1 am with lap lanes and the deep end of the pool open. Stick to their suggested workouts or make up your own. Drop in fees apply.
Sherwood
Where: Sherwood Ice Arena
Bring the whole family for a fun filled night of ice skating while a live DJ plays. Count down the new year with the rest of the arena while the ball drop in Times Square live streams at 9pm. Come join the fun and grab some party favors!
Vancouver
50+ Swinging New Year's Eve Dance
Where: Luepke Senior Center
If you are 50 or over, make sure not to skip the best party in town. Dance the night away while live music plays. Take a break and indulge in some refreshments and party favors. Doors open at 6:30 and tickets are $15 for residents and $18 for non-residents. Don't miss out on the fun!
& So Much More!
One of our favorite things about Portland is the focus we put on having fun with our family and friends. Your favorite neighborhood bar is likely having their own event if you feel like going out. If not, some of the best nights are spent inside with family and close friends. Whichever route you choose for the night, be sure to have fun and stay safe!