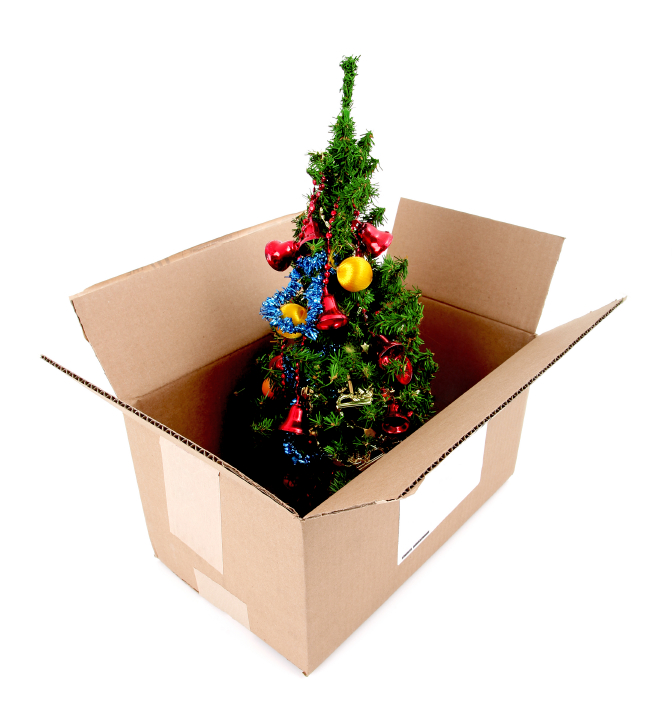 Moving can be stressful anytime of the year but the holidays present unique difficulties. Lucky for you, the hardworking team of movers at Bridgetown are just a phone call away. We are here to take care of the heavy lifting but the planning is up to you. To help out, we gathered some useful moving and (un)packing tips to keep the holidays jolly.
Plan Ahead
No one wants to spend the holidays surrounded by boxes, packing paper, and other clutter, especially if family is visiting. Especially if those boxes aren't gifts! However, there is a good chance that many others are thinking the same thing. Beat the rush by calling Bridgetown as soon as you know that you are moving. We are flexible with dates and will work with you. We try to assist with as many last minute moves as we can when possible. You can also reference our handy Moving Check List to help with your planning process.
Pack Smart
Thoughtful packing is crucial when moving during the holidays, so take the time to box up your old house with care. Make sure you have enough packing supplies ahead of time to keep from being scattered and stressed. If you label your boxes by room, our team of experienced movers will make sure that everything ends up in the right place. We will also take the extra time to set up your furniture in your new home so you have even less to worry about.
Keep the season in mind when directing the movers. Most holiday items are only used once a year and then hidden away, so if you are planning on decorating soon after your move in, ask the movers to keep those boxes up front.
Focus On Your Traditions
Is there a sentimental movie you watch every year or a favorite seasonal dessert? It's important to keep your traditions going strong during a time of change, especially if you're moving with children. Years from now, you don't want to think back on this as just the year you moved. Taking the extra time may sound like the last thing you want to do during a hectic time but it can bring the family together and create important memories.
Explore the New Neighborhood
Scoping out your new neighborhood can be an adventure, so make sure to get out of the house and see what it has to offer. Bundle the family up to take a walk outside and see how your neighbors decorate their house for the holidays. Make sure to go out in the daytime as well to see where the nearest park and jogging paths are located. You will start to feel at home in no time.
Reward and Indulge
If you need a rest from unpacking, take a break and treat yourself. This isn't the time to worry about your usual restrictions, so don't feel guilty taking advantage of the holiday snacks and desserts. If you are feeling intimidated by the sheer volume of boxes, give yourself rewards for reaching certain points. You can use this reward system to make unpacking a game with your family as well. If motivation is still running low, consider stopping and cozying up with a festive movie.
Still stressing about your holiday move? Give Bridgetown a call today and experience first hand how easy moving is when you choose our team of professionals.