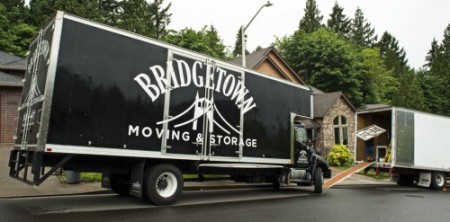 Moving can be both fun and stressful. The adventure and newness of  choosing a new home can be exciting but figuring out the logistics can be a chore. One of the big questions many ask themselves is whether to move during the week or the weekend. As with any choice, both have their pros and cons. Let's take a look at some of the aspects involved with these choices:
Is It Cheaper to Move During the Week?
Weekends, as you may have guessed, have slightly higher rates because they're our most popular. If you know that you can only move on a weekend, it is important to plan ahead. Be sure to give Bridgetown a call as soon as you know you're moving and we can work with you on your dates. If you don't, it can very difficult to get on the schedule and you may not be able to find any reliable moving company. This is especially true for summer, the first and last weekend of the month, and the weekends near holidays as these are a mover's busiest times.
Which is the Most Convenient Time to Move?
If you're like many, you have a full time 9 to 5 job that keeps you busy until the weekends and holidays. Additionally, if you want to keep costs low and not hire movers, opting instead to depend on your friends, they may have the same weekend only availability that you do.
What Should I About Rates When Hiring Movers During the Week or Weekend?
The best way to determine the cost of your move no matter what time you do it, is to call Bridgetown today and get a flat hourly moving rate. Cost is the main concern with every move. The best way to have control over the cost of your move is by choosing when to move. When you move matters as much to your movers in terms of convenience as it does to you. Where are you moving? Will there be traffic jams to deal with? Are you moving into a high rise with busy elevator times? If you're in a community or building, how much notice do you need to give to book the moving elevator? It's a good idea to communicate with your moving company and carefully plan out the ideal time to move. Many moving companies charge differently. Ask what's included in the rate (and any other possible hidden fees) including supplies, driving fees, tools, and even the moving delivery vehicle.
For other moving related questions our Moving Checklist might be of some help. Check out the details to our Moving Rates (spoiler alert: our rates include a TON of stuff and we don't charge driving fees for the Portland Metro area!) or just give us a call and we can walk you through it all. We're here so you don't have to stress about your big move!